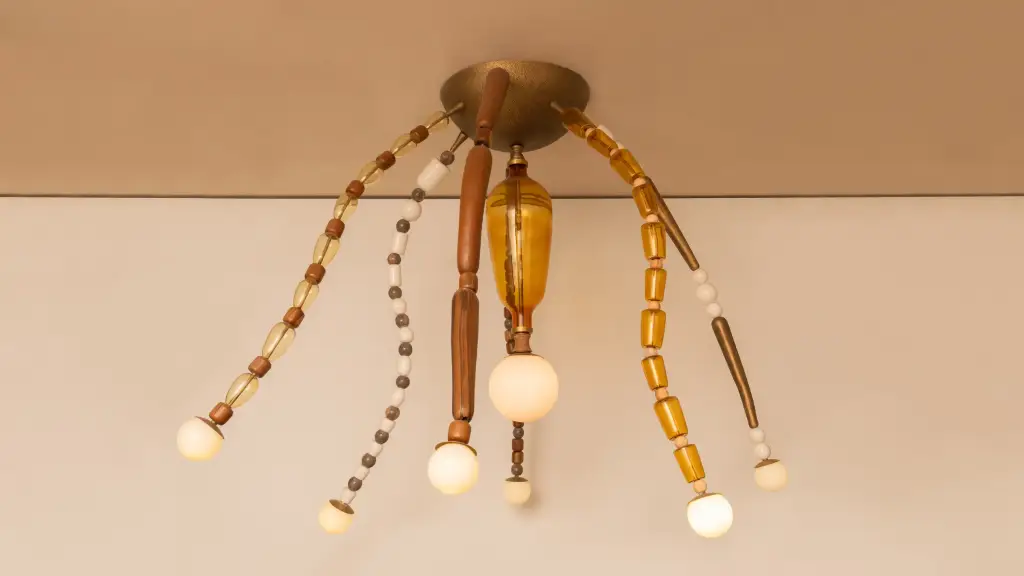 Sha:shtan
"Diving into the depths of consciousness"
The number six is a symbolic representation of the human mind.
The mind is the sixth sense organ, with six faculties: reason, emotion, thought, awareness, knowledge, and intelligence.
The most powerful organ of the human body is the seat of our knowledge and ignorance and the cause of our bondage and liberation.
All mind is woven with the senses, but in a pure mind shines the radiance of Aatma (soul).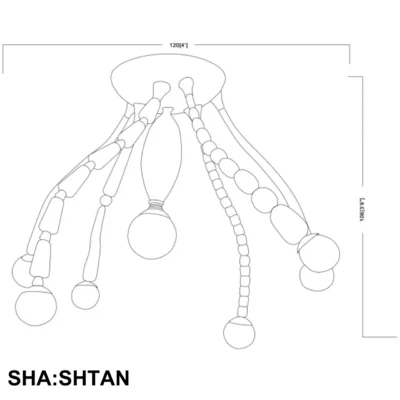 Material
Brass, Marble, Wood. Blow glass
Dimension
4' x 3' 6" In
122 x 106.6 Cm
Technical Details
G9 Triac Dimable LED Bulbs
Power – 5W
Lumen – 400LM
Voltage – 220 – 240 V
CCT – As Per Requirement
Colour
Customizable
Weight
50 – 75 kgs
Lead Time
on order after 3-8 weeks unless otherwise quoted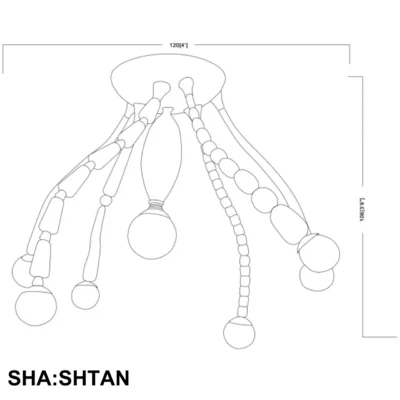 Material
Brass, Marble, Wood. Blow glass
Dimension
4' x 3' 6" In
122 x 106.6 Cm
Technical Details
G9 Triac Dimable LED Bulbs
Power – 5W
Lumen – 400LM
Voltage – 220 – 240 V
CCT – As Per Requirement
Colour
Customizable
Weight
50 – 75 kgs
Lead Time
on order after 3-8 weeks unless otherwise quoted